(This post contains affiliate links. I may earn a small commission based on any purchases you make through these links.)
I never thought I'd have a library of books about yarn or knitting. Until I learned to knit and stitch, the only books I owned besides novels were writing-related industry books; tips and tricks for the field of creative writing, journalism, and writing novels because that's what I wanted to do and that's who I was (and still am). But now that I'm a fully immersed knitter, lover of all things yarn, my own personal library has expanded to include knitting books.
It all started when I purchased my first knitting project book, Sock Yarn One-Skein Wonders (does anyone else find it ironic that I also have a lot of yarn in only one skein?). That book was my gateway book to larger books of its kind and then there's Heather who turned me on to the Complete Guide to Needlework by Reader's Digest. And no matter what level knitter you are, there's no way you can say you have a complete knitter's library without ANY book by Stephanie Pearl McPhee (aka The Yarn Harlot).
So my knitter's library has expanded and while I don't spend nearly enough money on knitting books as I'd like to, I've come across 5 knitting books your own library needs to have (not including the ones I've listed above!)
Stash Knitting by Emma Osmond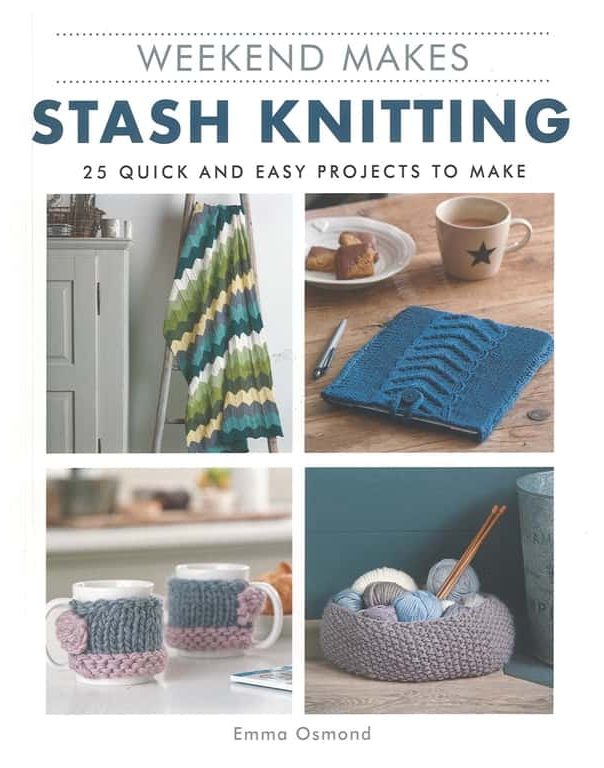 Stash Knitting was one of my most recent knitting library additions. Many of these projects take only a skein or two of yarn, which is perfect for someone like me who has a tendency to only buy a skein or two at a time. When you're feeling uninspired or you simply decide it's time to destash (THE NERVE, How could you?!) This is the book to have on your shelf. One last thing, if you're looking for gift ideas, this a great resource.
Coffeehouse Knits by Kerry Bogert
The first thing that drew me to Coffeehouse Knits was the title. The second thing was the pattern on the front. I don't know about you but I love to knit at coffee shops (Stupid Covid ruining all of my coffee shop knitting.) The art and patterns in this book are to die for and each essay just makes you feel all warm and cozy.
Ultimate Sweater Book by Amy Herzog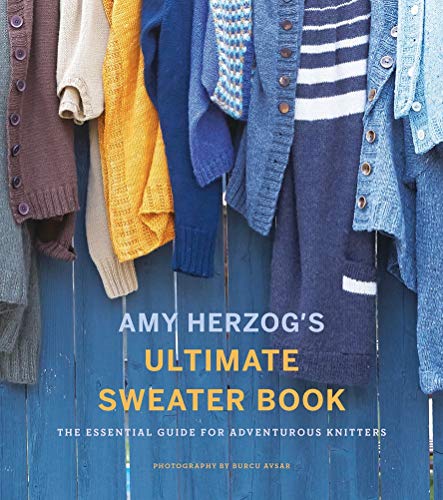 I feel the need to mention my friend Heather and all of the sweater knitting she's done this summer. (Spoiler alert: she's not done.) I'm envious of her sweater knitting skills. While I'm not adventurous in the least, when I first started knitting, I did dream of knitting my own sweaters. The Ultimate Sweater Book is what's going to make that dream a reality.
Last-Minute Knitted Gifts by Joelle Hoverson
I found Last-Minute Knitted Gifts in my local library (Oh, I get it, library. Knitting. Knitting library.) Ahem. Anyway, you're going to be as blown away as I was by all the cute and practical gifts in the book. What I love is I am never going to be without a gift to give. I'm going to recommend picking up the second book for your own library. (Of course, there's a second book!)
Vogue Knitting Stitchionary by Vogue Knitting
Are you a new knitter? Are you dreaming of one day designing your own patterns? Do you want to perfect your knits and purls? If you answered yes to any of these questions, then you need Vogue Knitting Stitchionary, Vol. 1 Knit & Purl. Once again, one of the first books I added to my knitting library because I was a relatively new knitter and I dreamed of coming up with my own unique scarf and hat patterns. I refer to this book often when I am looking for stitch inspiration.
This is by no means a complete list, it's just a small sample of some of the books I own and love. I hope you've found a couple on this list that you will love too.
What knitting books are on your bookshelves? Share with me in the comments (so I can buy more books!)