Believe it or not, there are a few words in the English language that scare the daylights out of me. One of them is the word "Trust".
It's such an innocent-looking word, isn't it? But it is so loaded with fear.
The phrase "What if" also falls into my folder of scary words. As someone who lives with anxiety disorder, "what if" is where my brain lives most of the time. I can throw myself into a good old-fashioned arrhythmia with just one whisper of "what if". (I feel my heart starting to pound even as I type this.)
However, I've decided it's time to take the fear out of these words or at least learn how to use them to my advantage.
As we get ourselves seated into 2021, popcorn popped, eyes glued to social media or whatever you're using these days for entertainment, I want you to think about this question, "What if you trust yourself".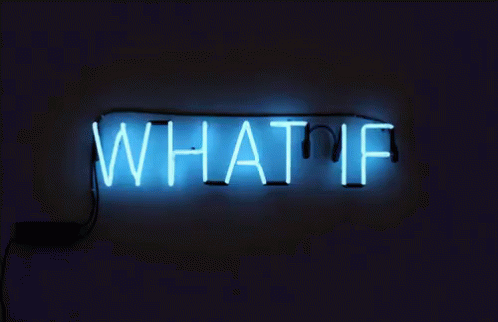 How does that phrase make you feel? Personally, I get goosebumps and not the kind that comes from a passionate kiss. These goosebumps are more there is a glowing head following me through the haunted house kind of goosebumps (you had to be there is all I'm sayin).
Even while I was writing about the lessons learned from 2020, I began to think about trust and what if. I knew I had to make the word, trust, my focus for 2021.
I've struggled so much with those words and I think it's time to put an end to the struggle.
Picture with me, a time, a place, (real or imagined) when you trusted yourself, fully. What does that look like, how does it feel?
Gut Instinct Not Found
Confession: when I envision trusting myself, I cry. I can't remember a time when I absolutely trusted my own thoughts, my own feelings, my own actions. I think that's one of the things that bothers me about my anxiety and depression.
Now think back to last year; we all had a difficult time with trust. We couldn't trust the government (locally or nationally), we didn't feel like we could trust our cities' justice system, and we couldn't trust each other when it came to looking out for our collective health and wellbeing (I'm side-eyeing you COVID). When you look at all of that, it's no wonder we don't trust ourselves.
Overthinkers Unite
One of the reasons I decided on the question, what if you trust yourself as my focus for this year is I'm an overthinker – it's in my anxiety gene pool. The problem is when it comes to "what if", I tend to examine the bad and not the good and I DO remember that I wasn't always that way.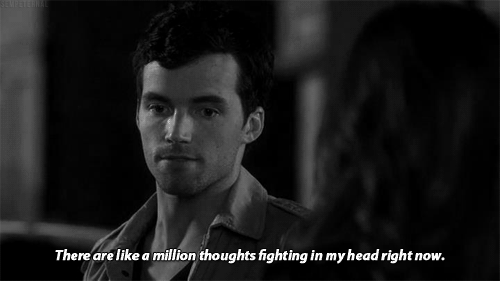 My great grandmother had a strong hand in my upbringing, and she held a Ph.D. in Worry. I sometimes wonder if the woman didn't invent worry. She passed on to me the ability to overthink (and worry) something to death and beyond.
But I also had other people in my life who chose to live by the mantra, "Don't sweat the small stuff", and that seemed to balance out my great grandmother's penchant for doom and gloom.
Rose Colored Glasses in HD
In fact, it wasn't until I was 21 that someone told me I was too naïve; that I tended to have an unrealistic view of the world. Apparently, I wasn't realistic or logical enough. I wore my rose-colored glasses in HD, and it wasn't how a wife (or mother) should live. I don't know what's worse, that I believed him, or that he was the pastor of my church. What followed was another 20 plus years of people coming in and out of my life (some staying, some notsomuch) with a keen eye on what I was doing wrong, who I was doing wrong with, and criticizing my choices, and mistakes (both real and imagined).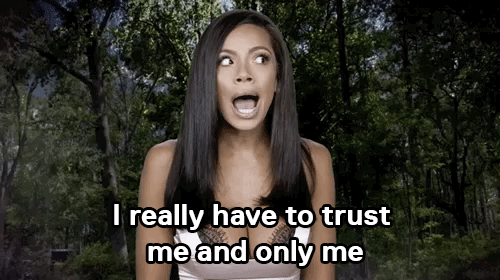 Instead of staying true to myself, I let all of that eat away at me until there wasn't anything left but fear, anxiety, and overthinking "what if" in every possible negative way. I am working on holding myself accountable for my mistakes, lapse(s) in judgment (or lack thereof), but after a very rough end to 2020, I realized many of the mistakes I made had to do with not trusting myself or my own instincts.
This year is about trust, in others, in hope, in success, and most importantly, in myself. It's about daring to put my rose-colored glasses back on and throw up the peace sign to the haters and naysayers.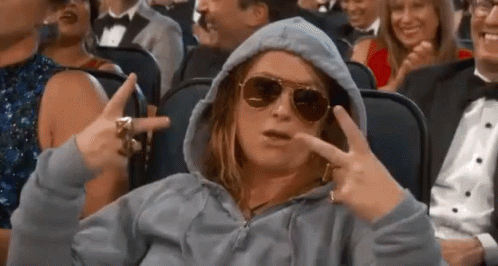 The next time you go down the overthinker's magical doom and gloom rabbit hole and are tempted to ask yourself "what if (fill in bad terrible thing here)?"  you put your rose-colored glasses back on and ask yourself, "what if (fill in awesome, wonderful, beautiful, happy, thing here)?"
Of course, we are all a work in progress but maybe we can stop overthinking long enough to reach our goals by trusting our gut!
Here's to taking the fear out of trusting ourselves!