That's kind of a lie, unless you farm salmon, perch, bass, walleye, etc., as pets then fish are sort of food. But, if you're like me and just like the peaceful bubbly sounds of an aquarium and you like watching colorful little friends with gills, flitting back and forth, then they aren't food.
I happen to like both kinds of fish.
I was gifted with a small fish tank and a couple of Mollies for Mother's Day this year from my middle son. I mentioned to him I liked the idea of having a small aquarium in my office. My doctor has office fish and the eye doctor we left behind in Ohio also had office fish. Or was it office turtles? Anyway.
Having fish in the office feels like a form of self-care. When things become too crazy in my brain, I simply turn my chair around and look at the fish. They have no cares except to eat and swim. They give zero fucks. I low-key want to be a fish.
I named my fish Blanche and Sophia. Unfortunately, for reasons unbeknownst to me, Sophia went MIA about a month ago. I have my suspicions that Blanche had something to do with it but since a body was never recovered, I can only guess she hopped in a little gondola back to Italy. (Look, that's the story that lets me sleep at night, ok?)
Blanche's name is fitting because she is a Gold Dust Molly, she is black and gold with specks of each all over. This fish has extra written all over her and let's face it. If you watched Golden Girls, you already know Blanche is a little extra herself.
Fast forward to this month; Blanche has been living her best single life in the office and she's well-cared for, judging by the weight she recently put on.
So imagine my surprise when I went to my office to feed Blanche and start my work day only to discover a mini Blanche peeping at me from their little mushroom home.
Apparently, Blanche was putting on weight for good reason.
Talk about surprised!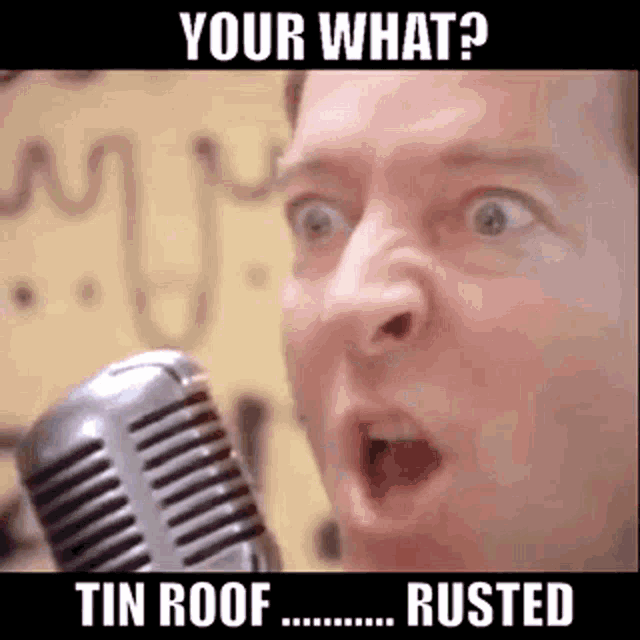 I had no idea! Had I known I would be a home for pregnant teenage fish, I would've prepared better! A quick trip down the Google rabbit hole turned up a whole education in caring for Mollies, specifically Mollies with babies.
For instance, Blanche only had two fry (that's what they call baby fish… "fry"). Go ahead and make your jokes about FRIES. I'll wait.
So anyway, any number of fry in the tank with mother fish is bad. Parent fish don't care about their children.
They will eat them. 
I'm hoping that because Blanche is young, she really did only give birth to two littles and she didn't go on a hangry eating spree after birthing 30 other fry. I'm not sure what I'd do if I learned Blanche ate her other babies and then realized she was too full to finish off the last two.
TBH, I'd rather not think about it. The husband said fish have the right idea about abandoning their offspring and/or eating them.  I'm for real trying to hold it together right now.
Back to the fry. I had to quickly separate Blanche from the children. (I guess my education in health and human services paid off after all.) Once they were separated I changed the water. Not completely; about 50 percent of a water change in order to not shock them. It helps I also had water ready to go for the next tank cleaning. Then I returned Blanche to her home. But I was left with one, no, two, small problems.
Who would foster the fry babies?
I don't really know if there's a foster system for baby mollies and I didn't have time to research this. My education only trained me for the human foster system, not the aquatic one. For the next two to three weeks the littles have to be separated from mom so they are less likely to be eaten.
After a few brief "WTFs" back and forth with the middle son who gifted Blanche to me, I felt secure in placing the two littles in his care. Unfortunately, he works during the day so I get to babysit the little ones, whom I have decided to name Tater and Tot.
I assume they're twins but one is slightly bigger than the other so the bigger one is named is Tater and the smaller one is Tot. I don't want to misgender them so I'm waiting for them to get a little older to tell me what gender they prefer. Thankfully, their names are gender neutral.
If you're considering being a Molly foster parent or adoptive one, you should know a couple of things.
They are experts at hide-and-seek. I didn't even notice Tater until I had removed Tot from the tank. They were being all stealthy by hiding in the lovely shell outhouse I bought for Blanche.
They eat as much as a human male teenager. From what I read, they need to eat at least five times a day. I don't know if those numbers are based on a plethora of fry or if it's just the general rule but, my son may go broke feeding them. But really it's probably because they have itty bitty digestive systems and itty bitty mouths.
They like their space. Once again, just like human teens, they need a place to go and sulk or be one with their mood. All I know is I had to move Blanche's lovely plant to my son's aquarium so they have somewhere to go when they simply cannot stand their sibling(s) one more minute longer.
They grow quickly. I think my son may have to go through the adoption process because he is currently the only one of us with an aquarium big enough for Tater and Tot. He has a 10-gallon tank while I only have a two-gallon tank. The plan was for me to start with a small aquarium and possibly upgrade to a larger one later if I wanted more fish.
I also learned some things about Blanche that I didn't know I needed to know. As in, the whole Molly reproductive cycle. But since I know these things and can't unknow them, you're going to know them too.
Blanche may still be pregnant. She could pop out a couple of fry every day for the next few weeks.
She can also keep the sperm from her fry-daddy for another 60 days and send me into fry shock a second time! If that's the case, future births will likely have more fry; anywhere from 30 to 50 at one time. You guys, I do not have enough tanks for all those fry babies!
Mollies are livebearing fish, meaning those little fry come out swimming, there are no eggs to hatch!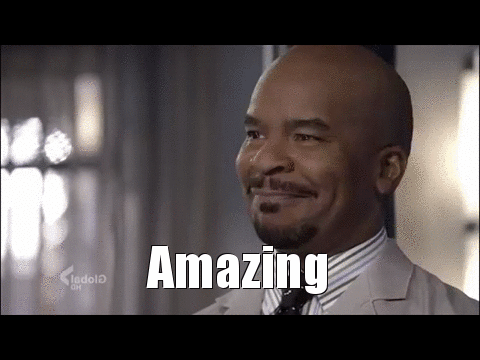 So there you have it, today we both became a little smarter about keeping Molly fish.
There is never a dull day around here. From fried fish to fry fish, I swear everyday fishing season in this house.
Now if you'll excuse me, I'm off to learn how to become a certified Molly midwife. I'll let you know how it goes.