Wherever I go, I always have a book. I've been this way for as long as I can remember. Narrowing it down to A SINGLE BOOK has always been an issue.
My grandmother fostered my love of books and reading and was probably my first book "dealer". We would spend hours at the library or the used bookstore, aptly named "Bookseller". I would trade books back in and use the credits on a new (to me) stack of books. It was great. It was like a library but with a reward point system.
Oh, the smell of new books, old books, I love all of it. I think we've touched on all of that before, though, haven't we?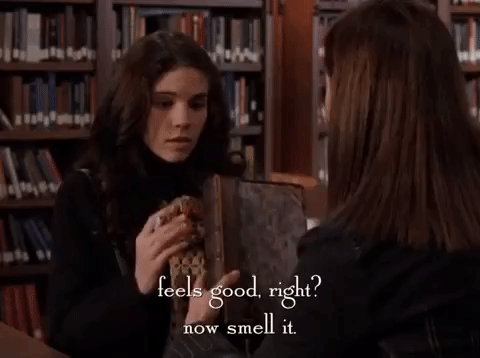 One of the questions I get from time to time is "How do you get all of the books you review?" And honestly, it's one of my favorite questions because I love to talk about books and I love helping others find great books to read.
(note: from this point on, you may find affiliate links for places I earn a small commission from when you make a purchase.)
The Library
I consider the library my safe and reliable source for books. I've adapted to e-books but having the physical book to hold and flip through the pages, really is the best. There are some big benefits and payoffs to using my local library as a source for finding books to review.
You never run out of books. Just because it's not a "new release" doesn't mean everyone has read it or heard about it.
You can get on a first-name basis with the librarians. I guarantee this is the biggest perk. Get in a librarian's good graces and they will keep an eye out for new books for you, or newsletters about books you might be interested in. When I lived in Ohio, our local library subscribed to The Book Page – a monthly mini-magazine with book reviews, author interviews, etc. A good librarian will make suggestions to you and introduce you to authors you've never read before.
Libraries will sometimes purchase books you suggest or have been suggested by others.
You can donate your own used books to the library. They may put those books on the shelves, or the books will go to any book sale the library holds. If you donate, be sure your books are in good condition. Bonus to donating a book? You're helping the library raise funds to… get more books! Secondary bonus to donating your books; it's considered a tax deduction. Awesome, right?!
Local Bookstores
I love the little local bookstore our area has. Besides having a great selection of books, they also carry some wonderful and interesting bookish gifts. When I buy a book from our local bookstore, I always try to pick up a little something extra, be it a bookmark, or notepad. The last time I was in our local bookstore, I bought a pin that said, "darn it book! I had things to do today!" It pretty much sums up life as a book lover and I had to have it.
Bookstores are in the know about new releases and can often pre-order a book for you. And just like librarians, become friends with your bookshop owners and employees and they will reward you in so many ways. They'll watch for new books and authors you might be interested in and they're always willing to chat books. Get on the mailing list too – sales, specials… I love bookstores.
Book Review Websites
Unlike bookstores and libraries, book review websites help books get noticed before they're released. Publishing houses, both big and small, work with reviewers like me with the opportunity to read advanced reader copies of books in digital or print format. The one I work with the most is Netgalley.
Netgalley only deals in digital formats, meaning you can read a book via Kindle or EPub. However, they now offer the ability to get the book as an audiobook which can be a huge help to someone who is constantly on the go. I've received many great books from Netgalley and I've received a few duds too. The site relies on your feedback as a reviewer so once you're done reviewing a book, you need to remember to review it on the site. If you have a blog or Goodreads account, it's always a good idea to post a review in one of those places too.
To get advanced reader e-book copies, you must request the book and then wait for the publisher to approve your request. The publishers may have certain criteria you must meet before they will grant your request. Netgalley and the publishers look at your feedback percentage (the number of times you've given feedback) or activity before deciding whether to approve your request. A high feedback percentage puts you in better standing than someone with a low percentage.
Kindle Unlimited
With a Kindle Unlimited account, you can "check out" up to 10 ebooks at a time (like a library) and keep them for as long as you like (not like a library). If you're at the 10 ebook limit, you must return at least one ebook before you can take out another one.
The variety of ebooks available is surprising. There are times when I'm looking for a certain book, can't find it at the library but it's available through Kindle Unlimited. Since there's no formal return, if I don't get to the ebook right away, I don't worry about getting late fees or charged for the book. I can keep it in my Kindle library until I get around to reading it.
Kindle Unlimited costs $9.99 a month for access to thousands of ebooks. You can often sign up for a free one-month trial. If you don't like it, you must cancel the subscription from your Amazon account, or you will be charged monthly.
These are just half of the resources I use to find books to review. Stick around for part two!