I'll try to keep this as easy to understand as possible, but know this; I am in no way an expert or guru on GDPR or the European Union. Instead I am an informed user of the internet (shouldn't we all be?), blogger, and writer who provides content creation services. I often help people set up WordPress sites and advise them on best practices for content creation and being aware of changes in social media, content marketing, and technology wherever it concerns them.
In short, I like the internet, I work here and I want to work with people who like it and know how to use it properly for their business.
As of Friday, May 25th 2018, I updated (to the best of my knowledge and ability) all tools related to social media and website tracking on this site. I did so with the sole intent to be as compliant with GDPR (General Data Protection Regulation) as I could.
What is GDPR?
Well, the short version is GDPR is a way for internet users to have their data protected and be informed about how their data is used when visiting websites, though 99.9999999 percent of people NEVER read the TOS or privacy policy on any website they visit.
The longer version is (from Wikipedia):
GDPR is a regulation in EU law on data protection and privacy for all individuals within the European Union (EU) and the European Economic Area (EEA).
I have a much better explanation of GDPR and how it affects both internet users and businesses on my business blog if you'd like more information.
However, this is not my business blog, so I'm not going to get into the ins and outs of GDPR or how it's making all of the US bloggers and website owners pull their collective hair out BUT I AM going to give you the skinny on how it affects this blog and my reasoning on pulling the perverbial plug.
What Started Out as Something Simple
This blog is 12 years old. Over the last 12 years it has gone through three name changes, three urls, and many starts and stops.
BC (before children) I wrote movie reviews for my high school newspaper and short stories for our literary magazine. Once I started having children and the internet was in nearly everyone's homes (on dial-up *shudder*) I was a community manager and message board leader catering to moms.
But it wasn't until after the birth of my youngest (and last!) baby that I rediscovered my love of writing. Back then to "get noticed" as a freelance writer, people started blogs to showcase their writing chops so naturally, I did the same.
Writing started out very easy for me; I contacted our local free weekly newspaper and told them I had a story for them. But I wanted to write it myself because it was about our elementary school. I was sent a contract with a set rate for photos and articles and got started. That little paper kept me busy for almost two years.
From there I branched out into email marketing content, press releases, and ghost writing content for other business blogs and brands (and I still do all of that to this day).
Enter Brand Marketing
Brands caught on to bloggers (or should I say, grabbed on to our coattails and held on for dear life) because bloggers were talking about everything and anything; their families raising children, where they went on vacation, the things they loved or used every day, the movies they saw, and the music they listened to.
Brands soon learned they needed bloggers in order to grow their own audiences and sell more products or services. Bloggers became trusted sources of information about products and services and spokespeople for just about every kind of company you can think of.
What Changed
That was great news for the brands and in the beginning it was great news for the bloggers because FINALLY SOMEONE NOTICED US.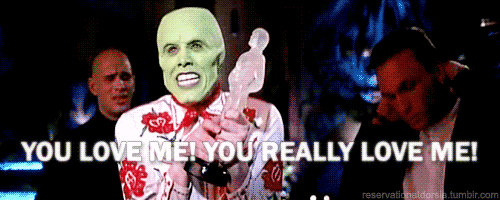 At some point bloggers noticed that colleagues or others in their niche were getting paid ACTUAL DOLLARS to talk about and review products. And yes, I have been on both the paid and the unpaid side.
That's when nearly every blogger said, "Hey! If you want me to tell people about this product, you're going to need to pay me – and not with the product I'm writing about." Because who can pay their mortgage with a coupon for free frozen pizza? Not me.
Numbers and Dollar Signs
Being paid was and still is a very fair thing to ask for because it takes the same amount of time to check out the product, write about it, take pictures of it, and then share it on all the social networks as it would if there were no payment.
However, brands don't always want to pay bloggers. They have yet to understand  that it isn't our opinion we're asking to be paid for, rather it's the time and work that goes into it all. (Though some brands do want our opinion, as long as it's a positive one.)
Today brands want to know how many followers, email subscribers, and visitors come to a blog. So bloggers installed website tracking to track how many visitors and where they came from. They created newsletters and email lists. Bloggers joined social networks and built followings: first Twitter, then Facebook,  YouTube, then Instagram and Pinterest). Bloggers became big business for brands.
At one point brands wanted realism. Real people, parents. Real stories. Real experiences. Now they want more perfection and more staging and less "in the trenches". It doesn't even seem to matter to brands if you're a real person either.
If your traffic and social following line up with their criteria and you can show your perfection, you stand a chance of making a a profit. But if you can't or you won't compromise? Then you're  more than likely passed over.
Bandwagon, Meet Nikki
I did all of those things as a blogger (my own little field of dreams I guess), though that was never my intention when I began blogging back in May of 2006. But it's hard to turn down even the idea of being paid to talk about products; don't believe me? Ask a CELEBRITY SPOKESPERSON.
And I won't lie; for awhile I did make money. Never enough to completely sustain my family though. I either always wrote for others on the side, or worked outside the home in some way. My experience in the digital space landed me some really cool opportunities and one of the best jobs I've ever had as a social media coordinator for a development/retail company.
So I can't complain too much about it.
That's How I got Here
Truthfully, I can't keep up with the bloggers who start their sites with the sole intention of making money. The space is becoming saturated. But that doesn't bother me much because I know I was one of the OG Bloggers; out in the wild, sharing my stories of motherhood, career, and life in general. Storytelling is what I've always known; but I never started with the intent of wooing companies in exchange for new appliances, cars, clothes, or toys.
My visitor count to this blog has dropped in the last two years. My email list is less than 100 and my numbers on Facebook, Twitter, and Instagram don't grow like they used to and I'm okay with all of it.
To this day, I'd rather tell you a good story or tell you what I know or love to do, or even the things I don't know (but will try to figure out). I'd rather share a fail than a win.
I can't stand even the idea of cookie-cutter perfection.
Hell, I'd rather tell you how pissed I am that NBC cancelled Timeless – Again(!!!) and ABC ditched the The Chew(!!!)
(No one wants to watch Good Morning America for three hours… I'm just sayin.)
Back to the OG
With the GDPR in effect and sites scrambling to become compliant, I made the conscious decision to go back to basics.
Basics means to the best of my technical ability I have removed much of the third party plugins from this blog. I've taken down the third party social networking buttons, and removed my newsletter sign up list. (I don't send one anyway so what's the point in having it?) The only data I'm currently or potentially collecting are from plugins that make this site easy to run, tracking related to Pinterest, Google Analytics, and information received when you leave a comment.
Reason being, I'm writing for you as much as I am for me and that little bit of tracking tells me what you like or what posts/topics/categories you visit most often.
The blog is now uncluttered, save for a couple of buttons from places I admire or have worked with in the past. Any affiliate links prior to this post will stay in place because I'll be damned if I'm going to sift through them all and remove them.
My privacy policy now reflects what the Eurpoean Union wants in terms of Data Protection and what I have tracked or done in the past in order to be an affiliate for some sites. I wrote it as a CYA measure because there is always some dipshit out out there who wants to point out a mistake. (#BiteMe)
(My full privacy policy, if you're up for some heavy reading.)
Lastly, I've removed my PR and Advertising guidelines because I'm just not going to do it on this site anymore.
We're Still Friends Right?
I've kept all social networking, affiliate links, and tracking on my freelance writing business site because that is where my writing portfolio is and where I direct potential content clients. If you're someone who is looking for a damn good writer for your email list, website, or blog – you should reach out.
None of this means you have to stop connecting with me. I'm still on Facebook, Twitter, Instagram, Pinterest, and even Goodreads (bookworms gotta represent). Of course you're always welcome to comment or email me directly.
But I am DONE playing the numbers game with brands and companies all in the hopes to make a couple hundred dollars (or break even on my yearly hosting costs).
Maybe one day I'll work with PR again but for now, I'm just dandy telling you stories, helping where needed, and sharing the shit that I LIKE (which will always be disclosed and likely from Amazon) and found for you on my own.
Your Turn
I'd like to hear from you; what do you want here? Do you want to keep things personal? Are you shouting "YOU DO YOU GIRLFRIEND!" as you read this? Or do you like the personal mixed in with my recommendations of things I like, have, or want?
Tell me, how you did you get here?