I'm sure my family will no doubt be like, "Well I'd just be happy if you finished knitting me something, ANYTHING," when I tell you about this story on MSN but first let me preface this entire thing with I will always ALWAYS love a gift certificate for yarn. In fact, I actually prefer it so I can pick the yarn out myself.
On to the shit show…
A woman, whom I shall call Karen because she totally sounds like a Karen, bought her daughter-in-law, whom I will call Betty because I think of Betty Rubble and seems like she has a good heart, a gift certificate to a local yarn shop because she knows Betty likes to knit and crochet. Betty uses the gift certificate and apparently buys a shit ton of yarn. Six months later, Karen is gifted with a bedspread as an anniversary gift from Betty. Betty bought the yarn for the bedspread with the gift certificate Karen gave her.
Nice right? No, wait, beyond nice – this is fucking awesome.
Except, Karen was very unhappy. She called the gift improper and stingy.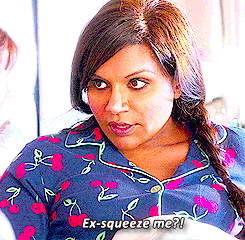 Yup, you read it right. Karen thought the gift to be improper because SHE bought the gift certificate and then Betty bought yarn and then made the mother in law A GIFT from the yarn she bought from the gift certificate.
I don't see a problem with any of this, do you?. Unfortunately, Karen does. She feels as though she bought her own bedspread because it was made from gift certificate yarn that she supplied.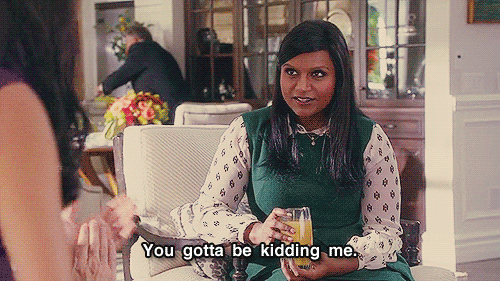 Nope. Not even a little Mindy. I can't possibly make this up.
I don't know about the rest of the crafting community but if someone gives me a gift certificate and it's enough to buy the supplies to make a BEDSPREAD, I'm going to be absolutely giddy. Betty is a good, Good, GOOD daughter-in-law because I cannot commit to that level of thoughtfulness. I just cannot.
Whenever I get my hands on a large amount of yarn I quickly go into yarn hoarding mode.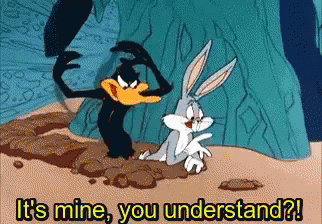 There's no way in hell that my first instinct is going to be "who can I make something for?" I mean eventually I get to that place but I definitely don't start out there. Okay, sometimes I go out and buy yarn specifically for a project for someone else; but most of the time I really do try to go with what's in the stash.
Rightfully so, Karen's son refuses to tell his wife that the gift was improper and stingy because it wasn't just about the yarn; it was about the time and effort put into making it.
My heavens the woman spent SIX MONTHS knitting a damn bedspread. FOR. HER. MOTHER-IN-LAW. Y'all I haven't even finished the crosstitch pillow I was making when my oldest son was born almost 23 years ago, or the baby blanket I started crocheting when I was pregnant with my daughter 19 years ago. And I've been married for almost 23 years and I puffy heart love my mother-in-law. She's the damn bee's knees and I haven't even made her a hat (or my own mom for fuck's sake).
Betty has mad crafting skills and deserves a damn award as far as I'm concerned.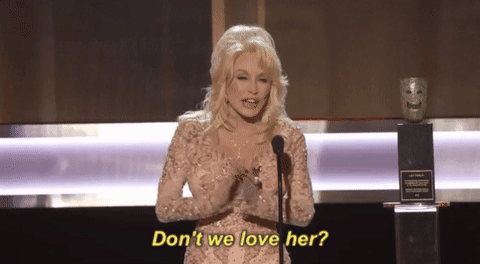 This is exactly why knitters, or any kind of crafter really, are so reluctant to make things for others. It's so hard to know if the item will be cared for or even appreciated by the recipient.
You know what Karen, you're a petty witch. Like straight up. I bet nothing this poor girl does is good enough for you. You totally ruined a thoughtful, from the heart, handmade gift. Betty didn't have to make anything for you. Didn't your mother teach you gifting etiquette; to smile and say "thank you" like a normal person when you get something you don't like? Because I truly doubt you like the gift even though you say it's lovely and then in the next breath criticize the manner in which it was given to you.
This bitch. NEXT LEVEL. https://t.co/PRrcphJq2y pic.twitter.com/zSHLQcxeRR

— Nicole Cliffe (@Nicole_Cliffe) November 22, 2018
In fact, I bet that had Betty made her own bedspread from all that yarn and then showed you, you'd be all, "Wow Betty, that is truly beautiful. I'd love to have one. Do you think you could make one for me?" Of course, if you were a good mother-in-law you'd even offer to buy the yarn. But you're not. You're horrible.
And I dunno, if Betty truly knew what kind of a witch you were she'd be like, "Hell no. Do you have any idea how long this took? I'm going to have hand cramps and carpal tunnel for the rest of my life. I can't even grip a spoon anymore let alone hold knitting needles." Unfortunately, I feel like Betty would say yes and make one for you anyway (and not let you pay for the yarn). Because despite your son having been raised by a monster, he managed to find a lovely wife.
Maybe I'm crazy but I hope Betty keeps on making lovely gifts for people. Although from now on, I bet she'll think twice before using any of her yarn stash on her mother-in-law.